December 10, 2015
Electrical Planning For Your Home Renovations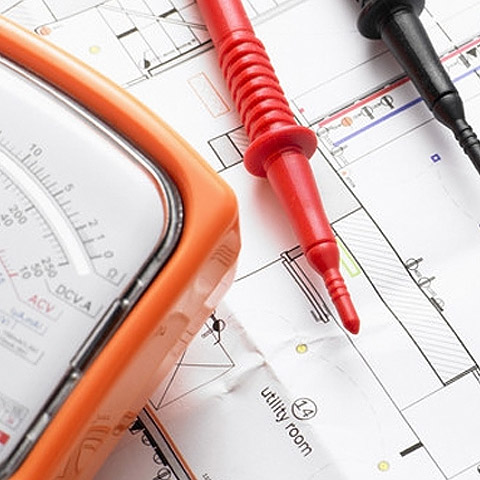 Homeowners often ask me at the beginning of the electrical stage of their renovation, How many lights/power points/switches etc. should I put in? And where should I put them?
These are great questions which are often overlooked by professional architects and designers – I see very few electrical plans included in sets of renovation drawings. Luckily, an electrical pre-plan can be a relatively simple task that any homeowner can attempt themselves.
First begin by looking at your electrical fixtures and fittings within the existing space:
Where they are positioned?
How they are positioned?
Is there sufficient light for the tasks you carry out?
Are there enough socket outlets?
Ultimately, you want to look at your space and identify how you could improve upon it. Don't be afraid to add extra power points for all the extra electronic components that a modern home demands and at least double the amount of light fittings the home currently has. This is especially true if it is an older home, as modern studies have indicated that low light levels can have long-term detrimental effects for eyesight.
Another way to get ideas is to observe other modern installations and electrical layouts. Note down ideas from various sources such as lighting catalogues or the web, and pay attention to other homes and spaces you visit during your day.
Now that you've got some great ideas, it's time to form your plan on paper. If you have engaged the services of a draftsman or architect, make a photocopy of the floor plan and sharpen your pencil. If not, you can draw a simple outline of exterior and interior walls. Whether your floor plan is a sketch or a perfect scale plan, the next stage is to use symbols to mark where on the specific walls and ceiling you would like the fixtures and switches positioned.
Here's a simple example of an electrical plan that anyone can draw:
Things to remember:
Which wall is your vanity or kitchen bench going to go on?
What tasks are you going to be carrying out here, and what lighting, power and data are you going to need to do these tasks?
It's a good idea to mark key furniture items on the plan too.
Don't worry too much about exact scale locations, as these will always be finalised on-site with the electrician.
Once a final design is established – no doubt after numerous rubbing out and re-drawings! – hand your plan over to the electrician once he or she is onsite. This is going to mean that the electrician has a great head-start in understanding the scope of your project. They may still have some suggestions for improvements, and having given so much thought to planning this stage of your renovation, you're going to be in a great position to know which ideas will work for you.
A little investment of forethought is always going to be better than changing it up later – and that's going to save you money too!